View Company Directory
Geoffrey Frankel
Chief Executive Officer & Senior Managing Director
Hilco Corporate Finance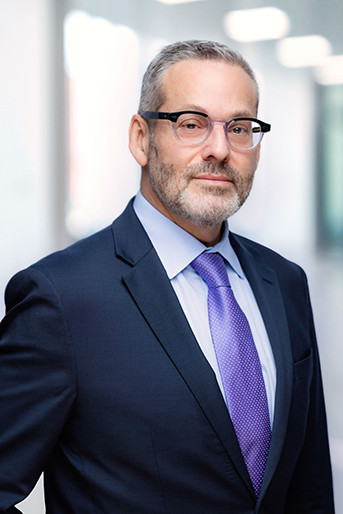 Geoffrey Frankel serves as a Chief Executive Officer of Hilco Corporate Finance. He is responsible for leading the growth of the corporate finance business and delivering strategic solutions such as mergers and acquisition advisory, capital raising, special situation/restructuring advisory, and related financial advisory services.
During Geoff's thirty-year career, he has overseen the development of corporate finance and restructuring practices within KeyBanc Capital Markets, Harris Williams, and Huron Consulting Group. His background includes advising middle-market clients on M&A transactions, financings, restructurings, and litigation support services. Over the course of his career, he has led over 100 transactions across a broad range of industries – with particular focus on distressed and restructuring situations in the diversified industrials, metals, automotive, and retail/consumer sectors. His career began as a restructuring lawyer at Skadden in NYC and at Jones Day in Cleveland.
George Washington University School of Law

J.D.

University of Pennsylvania

B.A.
Thoughts from Geoffrey Frankel
We've spent considerable time expanding our business by re-imagining how capital advisory services can best be provided to middle-market clients and built our practice from the client's point of view – focusing on a solutions-oriented, not just transactional, approach. 
Hilco Corporate Finance
We've Re-Imagined the Way Capital Advisory is Delivered
View Company Page
Hilco Corporate Finance Colleagues
Let's connect and work together
If your business or a business in your portfolio is facing a current challenge, our team can provide a qualified perspective and experience-based guidance toward an optimized resolution.
Contact us