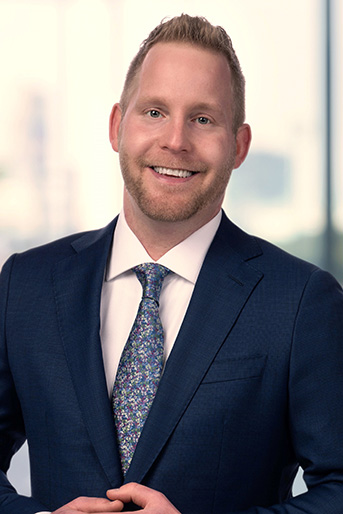 Ryan Gross, Director, brings 10 years of experience and restructuring to Getzler Henrich. He specializes in providing turnaround and restructuring support services to distressed and underperforming companies and municipalities, as well as advising boards, management, and creditors.
Ryan has served as interim CFO, Controller, Treasurer, and Advisor for clients in the automotive, manufacturing, retail, and financial services industries, and has provided restructuring and turnaround services in various capacities for clients in these industries, as well as the pharmaceutical, transportation, financial services industries, and government units. Ryan's bankruptcy experience includes serving debtors, secured lenders, and unsecured creditor committees.
Ryan's work experience across a variety of industries includes serving as Financial Advisor to the Official Unsecured Creditors Committee in the Loves Furniture Chapter 11 case. Ryan also was Financial Advisor, interim CFO, and Controller to the Court Appointed Receiver of Genova Products, Inc. one of the world's largest manufacturers of PVC with approximately 450 employees and five locations. He operated as Interim CFO and Controller to the Court Appointed Receiver for Heritage Sportswear with four facilities across U.S. and 300+ employees. Additional experience includes as Financial Advisor to a global Tier 1 automotive supplier of interior components during a critical transition period supporting the Company through various rounds of debt refinancing, assessing and improving global treasury efficiency, and transitioning the cash forecasting process to 17 decentralized reporting entities across Europe. Ryan served as one of the lead advisors to the Government of Puerto Rico during its historic bankruptcy restructuring process, playing a key role in efforts related to liquidity crisis management and forecasting; fiscal planning and budgeting; and implementation of financial disclosure and transparency initiatives.
Ryan has an MBA from John Carroll University and is a Certified Public Accountant. He is a member of the Michigan Association of Certified Public Accountants, American Institute of Certified Public Accountants, Turnaround Management Association (NextGen Board Member and President), American Bankruptcy Institute, Association of Insolvency and Restructuring Advisors, Association for Corporate Growth, and the Commercial Finance Association.
Getzler Henrich
Real Solutions for Complex Turnaround and Restructuring Challenges
View Company Page
Let's connect and work together
If your business or a business in your portfolio is facing a current challenge, our team can provide a qualified perspective and experience-based guidance toward an optimized resolution.
Contact us