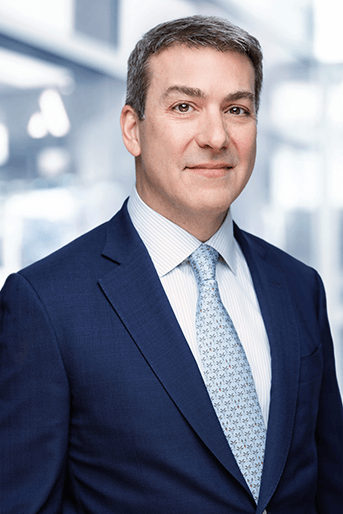 Regarded as both a highly effective business executive and deeply skilled lending expert, Tom has over 30 years of financial services experience. As a leading expert on asset valuation methodologies as well as asset values across a broad range of business sectors, Tom has led valuation and lending teams on numerous major financings for companies across multiple industries, including Retail, Metals, Technology, Automotive and Transportation.
Tom has managed large business groups on a global scale, and he holds a Six Sigma Black Belt in quality management. For many years as an executive with General Electric, Tom was a customer of Hilco Global, where he developed a unique perspective on the requisites of a best-in-class professional services provider. Today, those fundamentals form the backbone of Tom's management strategy.
Before joining Hilco Global, Tom spent 15 years within GE Capital in various leadership roles. As President and CEO of GE Corporate Finance Bank, London (UK), he was responsible for leveraged finance, asset-based, and corporate lending efforts across Europe. Prior thereto, Tom headed Real Estate Venture Investments, the U.S. based joint-venture equity investment business for GE Real Estate. Earlier, he was Managing Director with GE Corporate Lending where he led asset-based lending activities in several regions of the United States and all of Canada. Tom also served as Senior Vice President of GE Capital Markets, where he managed structuring and sales for all domestic loan syndication activities. Prior to joining GE, Tom was with Chemical Bank, National Westminster Bank and J.P. Morgan.
As someone truly committed to community service and helping people in need, Tom sits on the board of two charitable organizations. In 2019, Tom received the National Humanitarian Award for distinguished community service benefitting National Jewish Health, the leading respiratory hospital in the nation.
Tom is a graduate of Fordham University, where he received his Master's in Business Administration.
Thoughts from Thomas A. Greco
Our strength is in relationship building. Our extensive experience in the financial services community helps tremendously as we continue to expand our professional services and advisory offerings.
Hilco Valuation Services
The World's Most Experienced and Accurate Appraisal Firm
View Company Page
Hilco Performance Solutions
The Middle Market Business Transformation Experts
View Company Page
Hilco Global Advisors
Let's connect and work together
If your business or a business in your portfolio is facing a current challenge, our team can provide a qualified perspective and experience-based guidance toward an optimized resolution.
Contact us