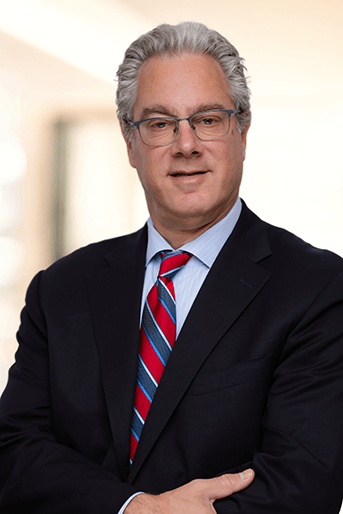 Benjamin L. Nortman serves as Chief Executive Officer of Hilco Merchant Resources, LLC, one of the world's leading retail authorities, that delivers comprehensive valuation, monetization and advisory business solutions to help retailers maximize the value of their assets. Additionally, Ben plays a critical strategic role as Executive Vice President at Hilco Global, focusing on both the execution of retail and non-retail related transactions across the Hilco Global business units and providing his insight and professional expertise as a member of the worldwide Hilco Global senior management team.
Ben joined Hilco Global over twenty years ago having practiced law as a bankruptcy and creditors' rights attorney at the prominent firms, Jones Day as well as Holleb & Coff in Chicago, IL. Ben quickly became well known in the industry for structuring complex asset acquisition and disposition transactions, leveraging his legal knowledge and expertise first as General Counsel at Hilco Global and then as a Partner within the retail practice – Hilco Merchant Resources. During his tenure, Ben has completed billions of dollars of transactions by working closely with companies, their lenders and professional advisors to structure unique transactions that maximize returns on inventory, real estate, intellectual property, machinery and equipment and accounts receivable.
Within the retail sector, Ben has a track record for facilitating high profile retail mergers, acquisitions and divestitures by acquiring and monetizing nonstrategic assets/liabilities, as well as the acquisition and revitalization of numerous retail chain operations and consumer brands including Sharper Image, Tommy Armour Golf, Bombay Company, Linens 'N Things, Polaroid, Aéropostale, Lucky Brands and more. Additionally, Ben has played a lead role in numerous equity investments and debt purchases to deliver capital for immediate monetization and risk mitigation. In 2019, Ben managed the launch of Restore Capital, a specialty finance and alternative investment practice designed to deliver capital to retailers and consumer products companies.
Ben is a 1986 graduate of Tulane University, with a degree in finance and accounting, and received his JD degree, Cum Laude, from Loyola University Law School in 1991. Ben is Vice Chair of the Chicago Board of Directors of The All Stars Project – an after education and development program that supports school age children in Chicago neighborhoods that are stricken with perpetual poverty, violence and lack of opportunity. Ben is also an active member of the leading restructuring industry associations including the Turnaround Management Association, The Secured Finance Network, The Association of Corporate Growth and the American Bankruptcy Institute.
Loyola University Law School

J.D. - Cum Lade

Tulane University

B.A.
Thoughts from Benjamin L. Nortman
Our extensive experience in working with investments and portfolio management fuels our growth as a premier organization focused on providing capital solutions to retailers and consumer product companies.
Hilco Consumer - Retail
Optimizing Retail Asset Value While Preserving Brand Value and Goodwill
View Company Page
Hilco Consumer - Retail Colleagues
Let's connect and work together
If your business or a business in your portfolio is facing a current challenge, our team can provide a qualified perspective and experience-based guidance toward an optimized resolution.
Contact us